Teja Miholič
Fuck Local Whores



For the past couple of years, Teja Miholič has been amassing a wide and varied collection of unwanted adverts during her everyday browsing. The collection Fuck Local Whores (2017–) draws in its viewers using the absurdity of its content and its visual components. By collecting and juxtaposing these fascinating fragments of the internet, the author explores how such ads are made, what their intention is and who they are intended for.



These quotidian images try their best to catch the attention of internet users by having absurd content and by being explicit, visually bizarre, naively designed and grammatically inaccurate. Among other things, the ads promise a quick and easy buck, dole out health advice, offer a chance at love, contain amazing anecdotes and so forth. In combination with the photographs, they have an almost ironic feel. As their primary function is getting users to click on them, they are tailored to specific individuals and locations in very particular and peculiar manners. Because the web is so oversaturated with them and because they're so intense in content and appearance, they do not have a significant impact on the majority of people. Rather, these adverts stand apart from the standard patterns of advertising and in a way ridicule the current hyper capitalist system.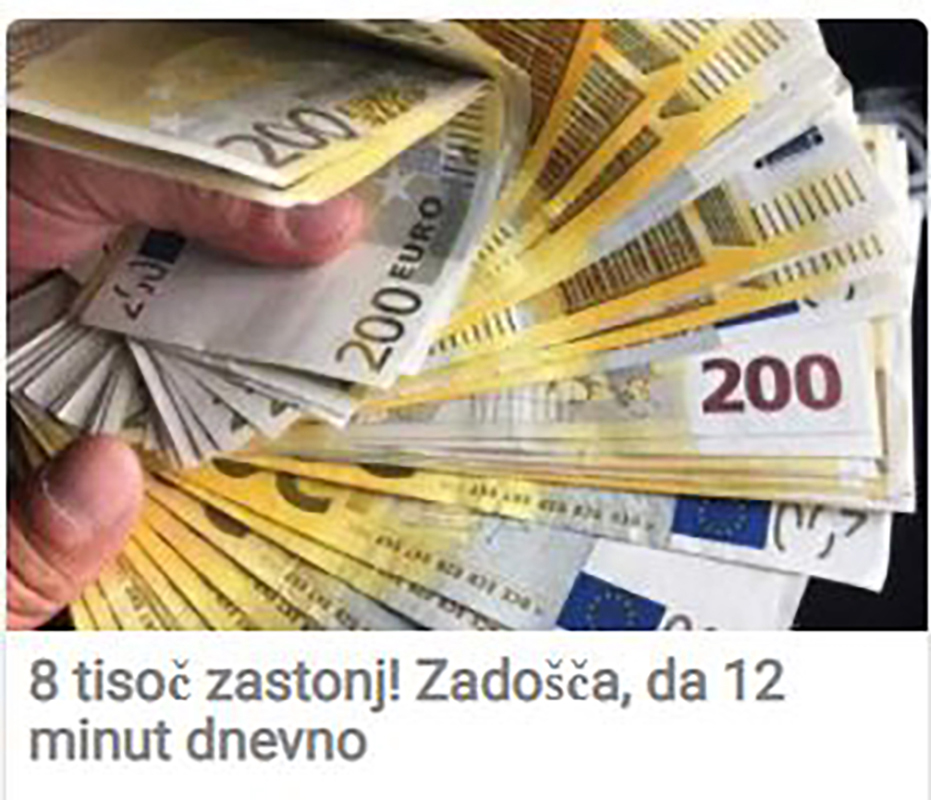 Teja Miholič,
Fuck Local Whores,
2017–. Courtesy of the artist.
Teja Miholič (1993) obtained her bachelor's degree in photography at the Higher School of Applied Sciences in Ljubljana and obtained her master's degree in film at the University of Toulouse-Jean Jaurès. Her films have been shown domestically and internationally for six years running at festivals such as the Festival of Slovenian Film, FeKK, Kino Otok, A Propos D'elle, K3, Video Arte Faenza and Dani slovenačkog filma and she has shown her work in group and solo exhibitions at the Museum of Contemporary Art Metelkova and galleries such as Cirkulacija 2, Galerija Fotografija, Photon, DobraVaga, Kino Šiška, Layer house and TAM-TAM's Street Gallery. She has also participated in exhibitions at the Student International Film Festival (STIFF) in Rijeka and at the Fotopub Festival in Novo mesto. She has been a member of the Temporama Film Society since 2020. Her artistic practice consists of filmmaking, creating GIFs and collecting and curating curious internet phenomena.